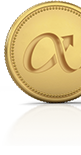 We are an
Online

direct to consumer

Investment Platform

straddling diverse asset classes and geographies
Alphaniti aims to redefine the experience of direct investments by offerings high quality offerings at extremely affordable cost by leveraging on Big Data, Deep domain expertise and Technology.
The present product offerings cover a diversified range of Single Stock Ideas, Thematic Investments and Trading Strategies, ETFs and Mutual Funds covering US and India markets.
Our extensive range of Investment solutions are data driven & rule based and are carefully designed & rigorously researched and back tested across market cycles to ensure robustness and avoid survivorship bias.
We rely entirely on statistical, mathematical and quantitative models that overcome the legacy issues of human bias, emotions and noise.
Smart

Trustworthy

Efficient